PLANNING SERVICES
Greenway Engineering's Land Planning Division has extensive experience working with clients and government officials to obtain project approvals. Greenway's Director of Land Planning has over 26 years of professional planning experience within the Winchester-Frederick County community and the northern Shenandoah Valley region. The Land Planning Division specializes in land use design, land use policy, and public process services in a cost effective manner with a very successful project approval record for our clientele.
PUBLIC PROCESS SERVICES
Professional experience in public sector work affording extensive knowledge of public processes necessary to obtain project approvals. Over 44 years of working relationships with public officials and professional staff in the City of Winchester, Frederick County, Warren County, and incorporated Towns in the Northern Shenandoah Valley.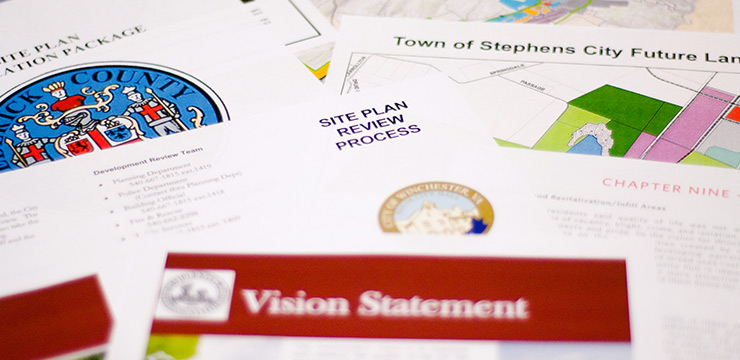 LAND USE SERVICES
Providing all aspects of land use services required for property development entitlements, including comprehensive planning, zoning entitlements, land use design, development programing, and land use code legislation.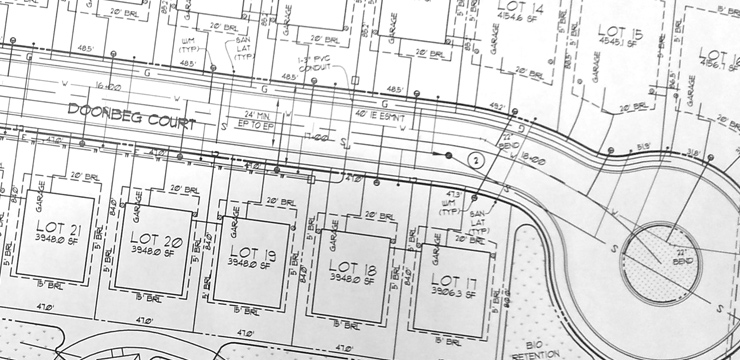 DEVELOPMENT PROGRAMMING SERVICES
Including site feasibility studies, land use implementation plans, and community impact analysis assessment studies.
Greenway Engineering provides these planning services in a cost effective and timely manner with a very successful public approval record for our clientele.
LIST OF PLANNING SERVICES
Comprehensive Planning

Master Development Planning

Residential, Commercial, Industrial, & Mixed Land Use Planning

Conceptual Design Layout

Feasibility Studies

Rezoning Entitlement
Community Impact Analysis Assessment

Development Programing and Proffer Statements

Code and Ordinance Development

Public Process Services

Local and Regional Comprehensive Policy Planning

Ordinance Development
Rural Subdivision Planning and Design

Landscape Planning and Design

Conditional/Special Use Permitting

Variances/Exceptions and Appeals

Site Analysis and Schematic Designs
INTERESTED IN WORKING WITH GREENWAY?