INSPECTIONS SERVICES
Greenway Engineering provides QC inspection services for third-party inspections as well as construction monitoring and testing services in several counties in the Shenandoah Valley. Our inspectors are qualified to perform inspections and testing services on new and remodeling construction projects to meet the applicable standards. QC Inspections and testing services include but not limited to sub-grade inspections, compaction testing, foundation inspection, reinforcing steel inspection, concrete testing, structural steel inspection and laboratory testing services. All inspections are performed with compliance of the contract documents in mind.
Inspectors are trained and certified within the discipline they are performing the inspection. Inspectors are supervised by a licensed professional engineer. A summary of our inspection services is as follows: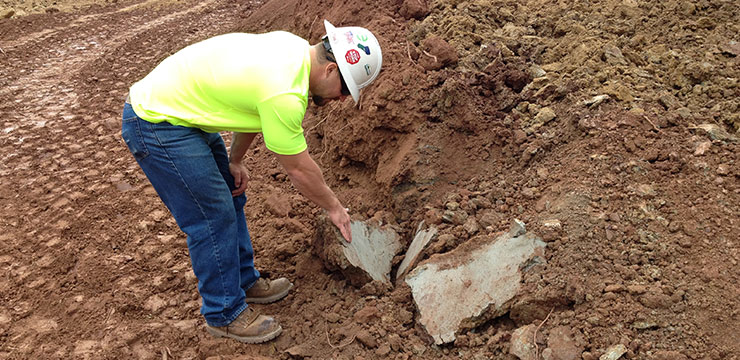 SERVICES INCLUDE
Sub-grade inspection

Compaction Testing for Controlled Fill Placement

Footing Inspection with Bearing Capacity Determination

Floor Slab and Retaining Wall Inspection

Reinforcing Steel Inspection

Field Concrete Sampling and Testing including Coring and Windsor Probe Testing

Structural Steel Inspection to include Visual Weld Inspection, Dye Penetrant Testing, Mag Particle, Column Plumbness, Bolt Torque, and Ultrasonic Weld Inspection

HUD Permanent Foundations Inspection

VDOT & WVDOH Concrete and Asphalt Pavement Testing

Fireproofing with Fire Stop Inspection

EFIS Application Inspection

NRMCA Plant and Ready Mix Truck Inspection Certified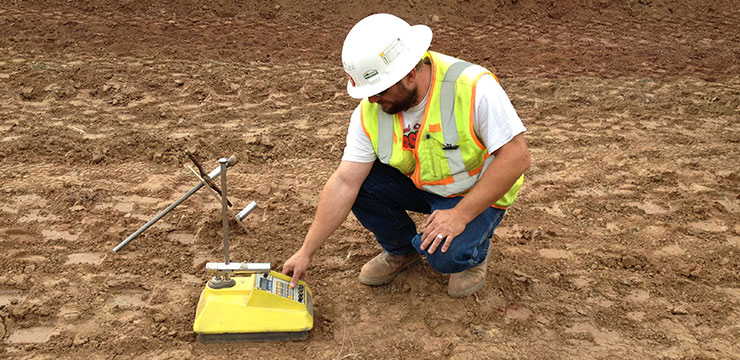 CODE COMPLIANCE INSPECTIONS
Foundations – subgrade, dimensions, reinforcing steel

Floor Slabs – subgrade, base, and reinforcing steel

Retaining Walls – dimensions, reinforcing steel, and backfill with drainage system Inspection

Structural Steel – visual weld and bolt torque
LABORATORY TESTING
As part of our construction testing and inspection services we can provide a variety of limited laboratory testing to support our services. All testing is performed in accordance with and recognized testing standards including ASTM and AASHTO. All testing is performed by a certified laboratory soils and concrete technician and under the direction of a licensed professional engineer.
Laboratory testing includes:
Modified & Standard Proctor

Natural Density & Moisture

Concrete, Grout, and Mortar Compressive Streangth Testing