AOSS SERVICES
Greenway Engineering has the experience, training and resources to offer comprehensive AOSS inspections, maintenance and monitoring contract to individual homeowners with onsite conventional and alternative wastewater disposal systems. Our years of service in the specification, design, inspections and operation and maintenance of systems offers unprecedented experience. Greenway employs soils scientists, a water and wastewater treatment consultant, experienced system inspectors and several licensed professional engineers. We offer preventative maintenance and monitoring services to both non-discharging and discharging systems including laboratory and onsite analysis, designated as formal and informal testing by VDH regulations.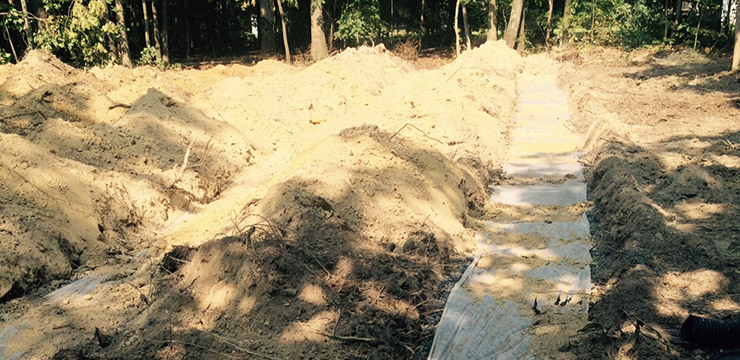 ALTERNATIVE ONSITE SEWAGE SYSTEM INSPECTION SERVICES
If your home has an alternative drainfield system, then as of December 7, 2011, it is required by the Virginia Department of Health to be inspected annually by a certified operator. Failure to comply with these regulations means you would be in violation and subject to enforcement actions, such as monetary fines.
Greenway Engineering can help you by making sure you are in full compliance with the regulations. We have a fully licensed AOSS staff that are knowledgeable and experienced that can evaluate your system to make sure it is functioning properly and advise you on how to properly maintain your system. Failure to properly operate and maintain your drainfield system can potentially cause unwanted and possibly costly repairs. We want to help you avoid that by offering our professional services. We can perform the necessary inspection and submit the operator report to the Department of Health as required by the regulations. We can also help and guide you through the process if any maintenance is required. We will provide an unbiased and professional evaluation of your system and will not require any unnecessary repairs.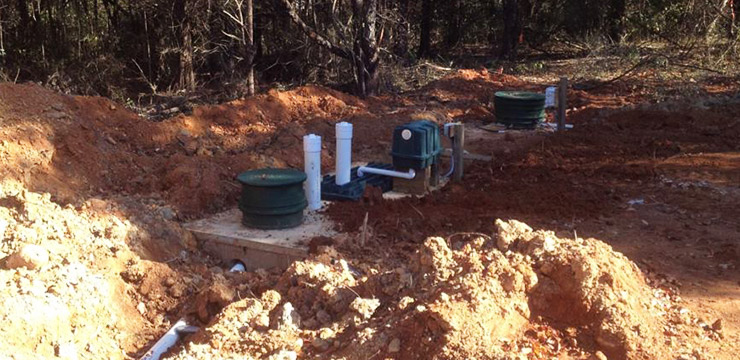 ALTERNATIVE & CONVENTIONAL, ONSITE DISCHARGING & NON-DISCHARGING SYSTEMS
Contact us to discuss an affordable preventative maintenance and monitoring contract specifically for your system. If your home is served by an individual onsite sewage disposal system and private well, these systems need routine monitoring and maintenance. Not only can they be expensive to repair or replace, it can potentially be an environmental hazard if they are not working properly. The onsite sewage system, drain field, or discharging system may have possibly been one of the most significant costs in the construction of your house.
ADDITIONAL INFORMATION
If you are unsure if you have an alternative drainfield or would like some help in understanding the regulations, please give us a call or email and we will be glad to explain the requirements. You can reach our helpful staff by calling 540.662.4185 or emailing us at rasmith@greenwayeng.com. 
Additional information from the Virginia Department of Health regarding these regulations can be found here: www.vdh.virginia.gov/lord-fairfax/environmental-health-services
INTERESTED IN WORKING WITH GREENWAY?